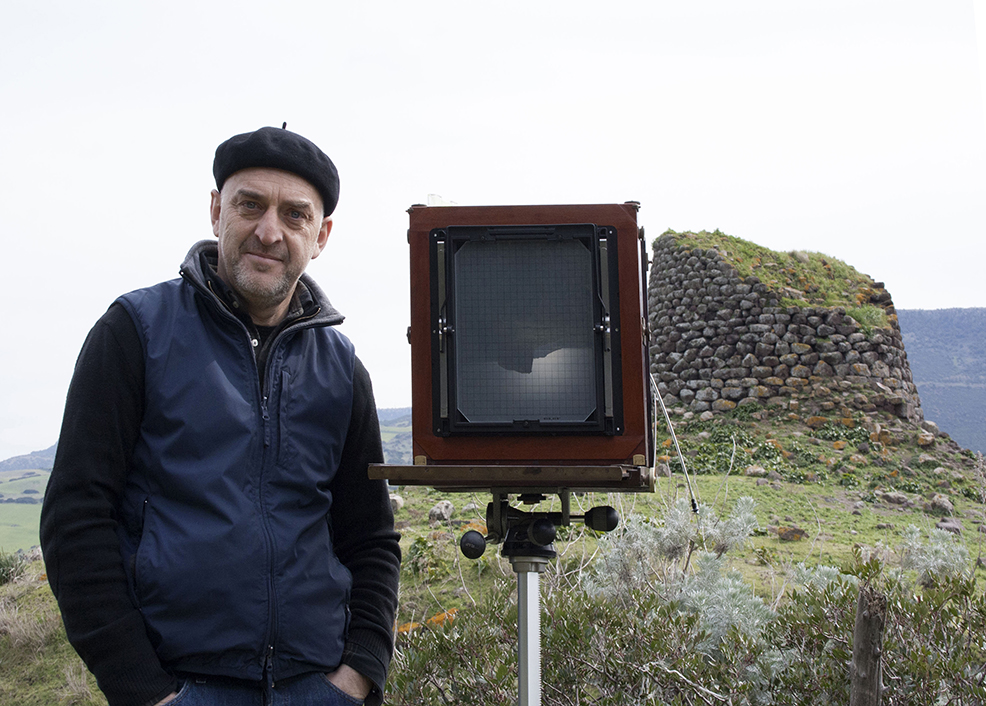 Oliviero Olivieri Photography
Oliviero is an internationally recognized photographer who has been exhibiting and publishing his work for  over 30  years. Following his photographic studies at Central art school London, he has traveled the world pursuing numerous independent and assigned projects. His work can be seen in all the major travel and life style magazines, and he is a steady contributor of  Condè nast Traveller U.K. Wallpaper U.K. Travel & Leisure U.S.       Oliviero internazionalmente riconosciuto espone e pubblica il suo lavoro da oltre 20 anni. Dopo gli studi alla scuola  centrale di Londra Holborn Central art school Viaggia per il mondo compiendo numerosi lavori commissionati e indipendenti. é collaboratore fisso di condè nast Traveller Magazine U.K. Il suo lavoro viene pubbllicato regolarmente dai mensili più prestigiosi di viaggio e life style.
Solo Exhibition:  Little Italy – Peopling museum Barbican Center London 1990\ Sardinia Rituals Traveling exhibition in Germany Köln- Müncken-Düsseldorf 1994\ Italia Mistica-British Columbia Fort Langley centennial museum 2000\ Active Witness winner picture Star Gallery London 2011\ The Other Sardinia-Italian Cultural Institute London 2011\ The Other Sardinia- Cardiff Norwegian church Art center 2012\Anime di Materia- Rome Complesso del Vittoriano\ Books: Stromboli "Terra degli Uomini" Arcadia 2005\ Bazaars "Vibrant Markets" Novartis 2005\ Anime di Materia "Ali Wak Wak" Gangemi 2013\ Nuraghi "Mysterious Towers of Sardinia" Blurb 2015\ Athos "Il cielo in Terra" Sossella 2018.
Photography is a wonderful invention that needs only two elements Time & Light. La fotografia è una meravigliosa invenzione che ha bisogno solo di due elementi Tempo e Luce.
Prices:
All B&W images are hand printed by me on silver-gelatin fibre based paper, treated with selenium bath for long duration and cleanliness. The following are the sizes available: 20×25\24×30\30×40\50×60. Prices range from €65 t0 € 185 \ All prints come with a title & a life certificate\ all prints are stamped and signed in the bottom right hand corner. If more the two prints are ordered at the same time there is a reduction in price.
Cyanotype & Van Dyke are contact prints from 5×4 \ 10×8 negatives printed on the very best Fabriano Rosaspina paper \ 5×4 they are normally sold on a sequel of 3 prints at €75  \ 10×8 € 75 each.
Prints: are sent in archival sleeve either in a reinforced roll or in a flat box\ shipping prices are at cost dependent on print size and weight. All images are titled please indicate the prints, how many and then Order!
For any further info & Prints contact:
olivieroolivieri19@gmail.com \ 0039 3473235336
Facebook olivieroolivieri Art Travel \ Facebook olivieroolivieri
Instagram olivieroolivieri photography
Rome Photo tours  & Creative Excursions contact:
olivieroolivieri19@gmail.com