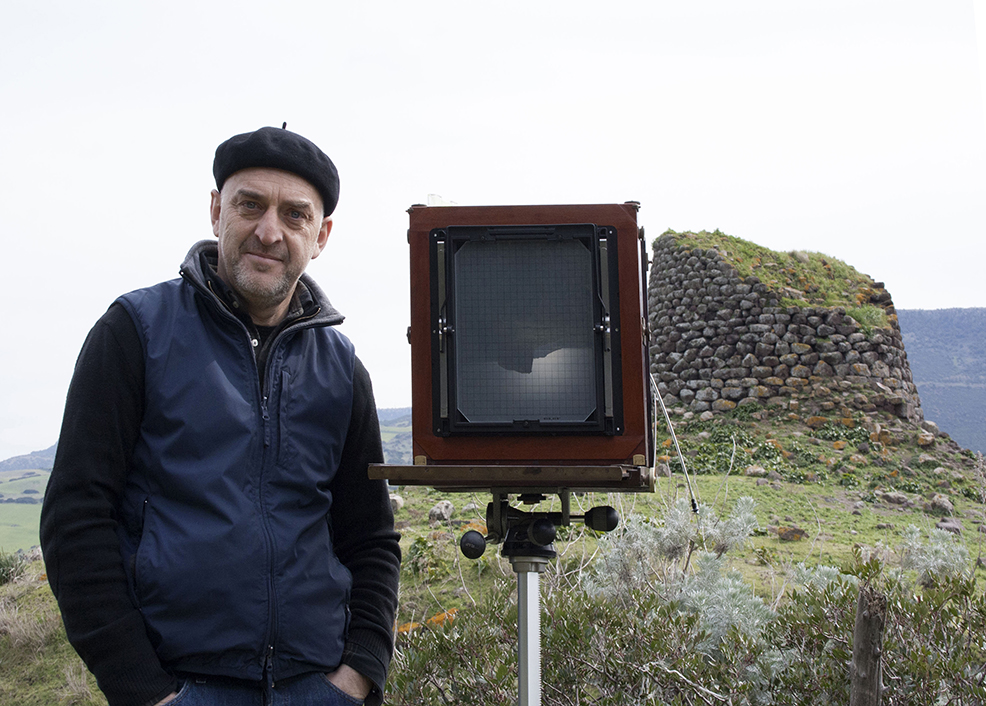 Oliviero Olivieri
It is impossible today to think of a specific personal closed work, as we are the result of all our experiences. Nowadays with technology we have achieved perfection, but as regards the investigation, the research on vision, the way of representing, it is left to chance to individual discovery. So simply is the good idea that counts. I like to translate my ideas into images, I favour analogic film but as long as it is photography anything is good. It is not the camera that takes the pictures. Whatever I start, I do it with a precise idea in mind, and struggle to envision precisely what I was thinking. I was born in Cagliari, the main town in the island of Sardinia, in my teens as soon as I realized that I knew nothing, I felt the urge to go to England with the aim to confront with real photography. For the past 30 years I have been exhibiting, publishing, travelling with my photography. In the 1980's the Central School of art in Holborn "London" was my lab, in which I have printed my first photo story "La piccola Italia" 1989, (Sunday Times Magazine & Peopling Exhibition, Barbican center). Which I consider a photographic baptism. Then I went into the process of learning, working and publish for all the Condè Nast house Magazines steady contrubutor of the Traveller Magazine U.K., Travel & Leisure Magazine U.S. & launched and worked for 34 Magazine Istanbul. Currently I am collaborating with Wallpaper Magazine U.K. with my story in episodes, investigating the Rationalist Architecture.
Work published in the form of books:
Stromboli "Terra degli Uomini" Arcadia 2005.
Bazaars "Vibrant Markets" Novartis 2005.
Anima di Materia "Ali Wak Wak" Gangemi 2013.
Nuraghi "Mysterious Towers of Sardinia" Blurb 2015.
Athos "Il cielo in Terra" Sossella 2018.
Currently, I live in Rome with my family, "Manuela my wife, Adriano & Beatrice my son and daughter". I work from my studio which I consider my hiding center of creative gravity, in which I play with all the traditional hand printing devices. From my studio I also promote my phototours, "Rome & Behond" and I share my collaboration with some of the major international travel companies.  I tend to use digital to make myself reminders, like a picture note book, than when necessary I fix it into film photography \ I am still fond of my little 1960's Olympus Pen & the 35mm Olympus OM1, plus my Mamiya 7 & of course the big Mammas the Gandolfi & Deardorff my large format cameras.
For any further info Prints & Phototours :
olivieroolivieri19@gmail.com
Facebook olivieroolivieri Art Travel
Instagram olivieroolivieri photography
Creativeexcursions.com
0039 3473235336
www.robertharding.com