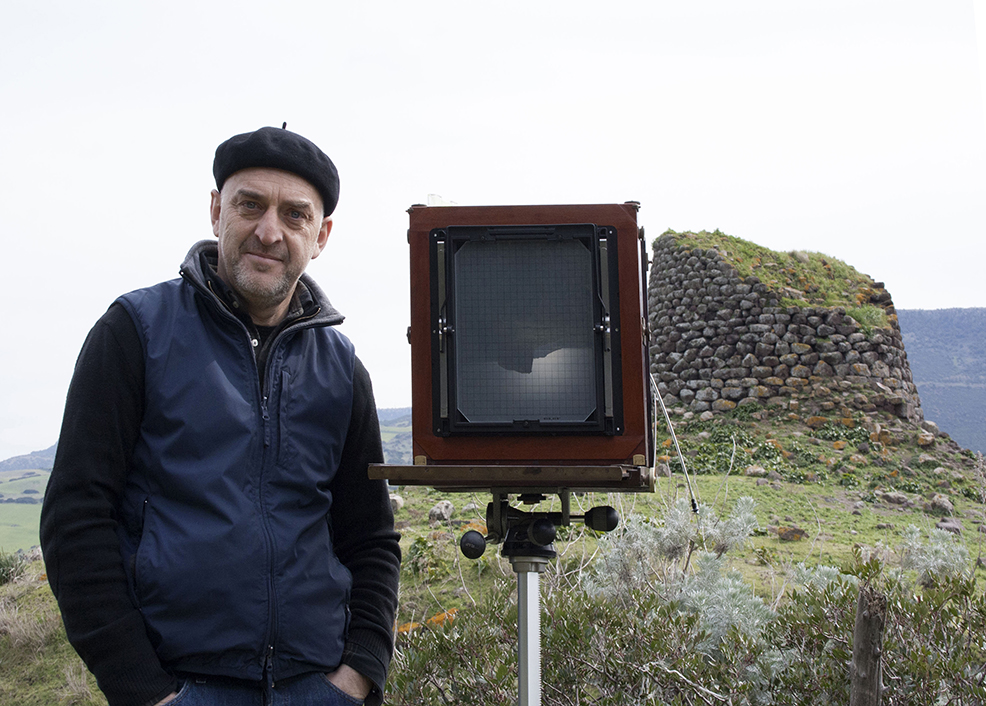 Oliviero Olivieri Photography
I am the last of seven kids, born in the island of Sardinia with a great urgency to make Sardinia known to the whole world. When you have so many people in the family you tend to learn everything from your older siblings by emulation. So I followed my older brother who saw within me the urge to express my emotions. He gave me his camera as a gift\loan; well mainly because he was loosing interest in photography, as he was getting into the new media of super 8 film. We were in the late seventies, and I was proudly holding my gift a beautiful Olympus OM1, following my brother everywhere with his super 8. I was completely lost in my desire to express something that I had yet to discover, I just wandered. When you walk with a camera something always happens, and you are there to record it. The media on how you do it, really is not important. What is essential is to transfer your emotion into that moment. A great image is only the result of how much effort you manage to put in it. This is what my brother thought me. With my Olympus OM1 I publish my first photo story "Sunday Times \Saturday supplement La piccola Itala \ Little Italy photographs of the Italian community in Clerkenwell London 1989".  This was the beginning of a career that has made photography my passion, ranging from social reportage, to the discovery of travel, to geometric architecture. With these characteristics I have collaborated with the best travel and lifestyle magazines. I have put together books and exhibitions around the world. Now I try to devote myself mainly to large personal projects, where I can put the most of what I find inside myself into my images.
Sono l'ultimo di sette figli, nato in Sardegna con una grande urgenza di far conoscere la Sardegna al mondo intero. Quando hai così tante persone in famiglia tendi ad imparare tutto dai tuoi fratelli maggiori per emulazione. Così ho seguito mio fratello maggiore che ha visto dentro di me il bisogno di esprimere le mie emozioni. Mi ha regalato la sua macchina fotografica\prestito; beh principalmente perché stava perdendo interesse per la fotografia, era nato in lui un nuovo interesse il film super 8. Eravamo alla fine degli anni settanta, e tenevo con orgoglio in mano il mio regalo una bellissima Olympus OM1, seguendo mio fratello ovunque con il suo super 8. Ero completamente perso nel mio desiderio di esprimere qualcosa che dovevo ancora scoprire, vagavo e basta. Quando cammini con una macchina fotografica succede sempre qualcosa, e tu sei lì per registrarlo. I media su come lo fai, in realtà non sono importanti. Ciò che è essenziale è trasferire la tua emozione in quel momento. Una grande immagine è solo il risultato di quanto impegno riesci a metterci dentro. Questo è ciò che mio fratello mi trasmetteva. Con la mia Olympus OM1 ho pubblico il mio primo racconto fotografico "Sunday Times \Saturday supplement La piccola Itala \ Little Italy fotografie della comunità italiana a Clerkenwell Londra 1989". Questo è stato l'inizio di una carriera che ha fatto della fotografia la mia passione, spaziando dal reportage sociale, alla scoperta del viaggio, all'architettura geometrica. Con queste caratteristiche ho collaborato con le migliori riviste di viaggi e lifestyle. Ho messo insieme libri e mostre in tutto il mondo. Adesso cerco di dedicarmi principalmente a grandi progetti personali, dove posso mettere nelle mie immagini il massimo di quello che trovo dentro di me.
Solo Exhibition:  Little Italy – Peopling museum Barbican Center London 1990\ Sardinia Rituals Traveling exhibition in Germany Köln- Müncken-Düsseldorf 1994\ Italia Mistica-British Columbia Fort Langley centennial museum 2000\ Active Witness winner picture Star Gallery London 2011\ The Other Sardinia-Italian Cultural Institute London 2011\ The Other Sardinia- Cardiff Norwegian church Art center 2012\Anime di Materia- Rome Complesso del Vittoriano\ Books: Stromboli "Terra degli Uomini" Arcadia 2005\ Bazaars "Vibrant Markets" Novartis 2005\ Anime di Materia "Ali Wak Wak" Gangemi 2013\ Nuraghi "Mysterious Towers of Sardinia" Blurb 2015\ Athos "Il cielo in Terra" Sossella 2018.
Prices: All B&W images are hand printed by me on silver-gelatin fibre based paper, treated with selenium bath for long duration and cleanliness. The following are the sizes available: 20×25\24×30\30×40\50×60. Prices range from €65 t0 € 185 \ All prints come with a title & a life certificate\ all prints are stamped and signed in the bottom right hand corner. If more the two prints are ordered at the same time there is a reduction in price.
Cyanotype & Van Dyke are contact prints from 5×4 \ 10×8 negatives printed on the very best Fabriano Rosaspina paper \ 5×4 they are normally sold on a sequel of 3 prints at €75  \ 10×8 € 75 each.
Prints: are sent in archival sleeve either in a reinforced roll or in a flat box\ shipping prices are at cost dependent on print size and weight. All images are titled please indicate the prints, how many and then Order!
For any further info & Prints contact:
olivieroolivieri19@gmail.com \ 0039 3473235336
Facebook olivieroolivieri Art Travel \ Facebook olivieroolivieri
Instagram olivieroolivieri photography
Rome Photo tours  & Creative Excursions contact:
olivieroolivieri19@gmail.com